Article No: 7529-02CD
Plastic laser pen (Class 1) and presenter to navigate through your presentation with receiver, rounded rubber tip suitable for capacitive screens, and black ink. Presented in a black gift box. Batteries included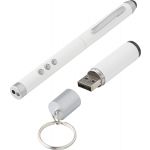 Article No: 8253-01
Plastic (ABS) laser pointer with USB connection.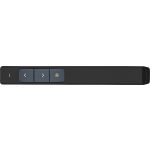 Article No: 7529-02
Plastic laser pen (Class 1) and presenter to navigate through your presentation with receiver, rounded rubber tip suitable for capacitive screens, and black ink. Presented in a black gift box. Batteries included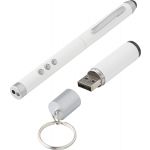 The indicated prices and product information are informative and we don't take any responsibility. Prices do not include VAT.